A sinus lift, also known as sinus augmentation or sinus elevation, is a surgical procedure used in dentistry and oral surgery to increase the amount of bone in the upper jaw, particularly in the sinus area. Here are some key pieces of information about sinus lifting:
Indications: Sinus lifting is typically performed when more bone is needed to install dental implants in the upper jaw. The lack of bone in this area can result from bone resorption, diseases of the paranasal sinuses, or natural anatomical structures that are not conducive to implantation.
Procedure:
Patient Preparation: The patient is first examined to determine if they meet the criteria for a sinus lift.

Local Anesthesia: The area is locally anesthetized to reduce pain and discomfort during the procedure.

Incision: The surgeon makes an incision in the gum to expose the bone beneath the sinus.

Sinus Elevation: The surgeon carefully lifts the sinus membrane upwards, creating space between the sinus membrane and the existing bone.

Addition of Bone Substitutes: Bone substitutes are added to this newly created space. It is possible to use the patient's own bone (autologous transplantation) or artificial bone. This helps create the additional necessary bone.

Closure of Incisions: After adding the bone, the surgeon closes the incisions and sutures them to facilitate healing.
Healing: Healing after a sinus lift typically takes several months. During this time, the added bone integrates with the natural bone. Once the healing process is complete, dental implants can be placed in the new bone to replace missing teeth.
Patient Instructions: Patients are typically given specific care and recovery instructions after a sinus lift. This includes:
Reduced Physical Activity: Patients should avoid heavy physical activity in the first few days to reduce the possibility of complications.

Maintaining Oral Hygiene: It is important to take care of oral cleanliness to prevent infections.

Using Prescribed Medications: Patients should take antibiotics and pain relievers as per the instructions of their dentist or surgeon.

Avoiding Smoking and Alcohol: Smoking and alcohol consumption can slow down the healing process and increase the risk of complications.

Regular Check-ups: Patients should come in for regular check-ups to properly monitor the healing and ensure the procedure was successful.
It is important to note that each patient may have specific needs and instructions depending on the complexity of the procedure and their individual health condition. Therefore, it is crucial to follow the instructions of your dentist or surgeon to achieve the best outcome and prevent complications.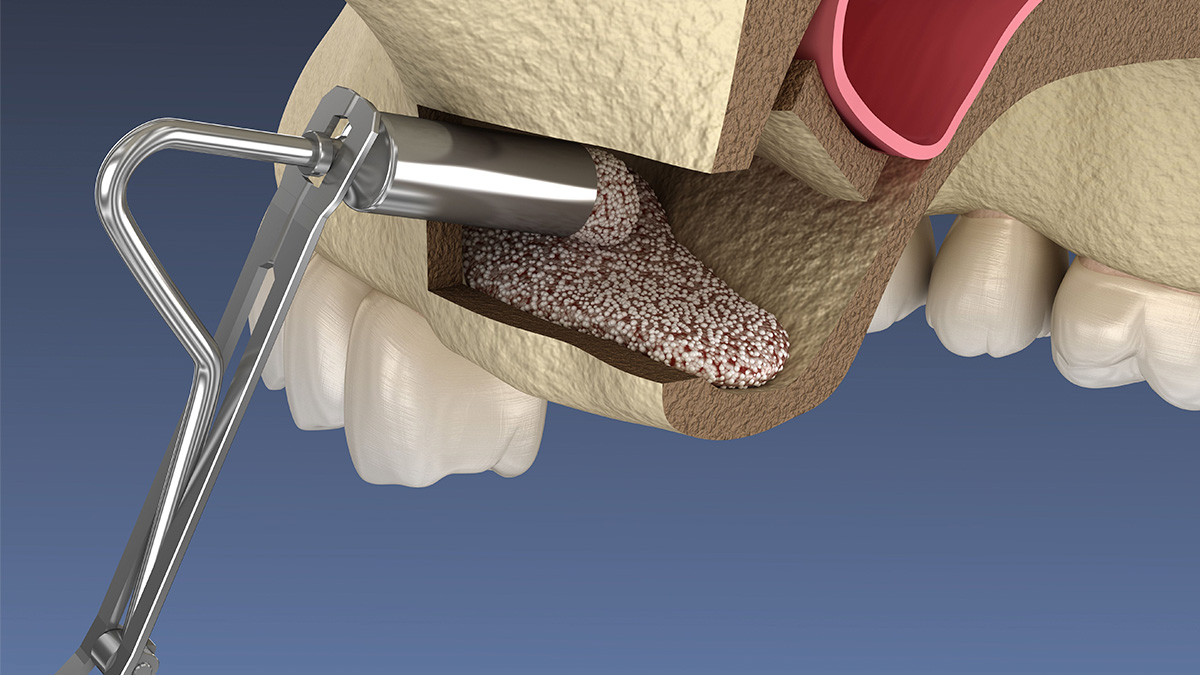 Naša vizija je omogućiti svakom
pacijentu adekvatnu i sigurnu terapiju.
Konstantnim usavršavanjem i ulaganjem u novitete možemo sa ponosom reći da smo jedni od pionira u individualiziranom pristupu sa težištem na tehnološkom riješavanju svakog problema. Konstantnim idejama i inovacijama sa sigurnošću možemo reći da ćemo u budućnosti nuditi još više.
Pristup
Naši pacijenti zajedno sa kolegama u timu postaju dio obitelji Dentelin.
Podrška
Iako tehnološki napredak uveliko olakšava rad, ljudski pristup je nešto što se osobito cijeni i potiče u našem okruženju.
Dostupnost
Našim pacijentima smo dostupni kako tijekom tako i nakon terapije. Dobar odnos sa pacijentom ne završava krajem terapije. Mi smo tu za Vas.